Learn the art of wax carving in this comprehensive online course taking you through all the basics of creating rings, pendants and charms in wax.

Have you ever wanted to work in wax?
Maybe you have given it a try but aren't quite happy with the results?
Or perhaps you are looking to speed up the production process in your jewellery business?
If so then beginners wax carving is the course for you!
You will learn to saw, file, refine and create your own unique designs in wax. Once they have been created you can take them to your local casters to be cast into silver, gold, rose-gold or other metals. This is a great technique for anyone looking to develop their skills and run a jewellery business. It is perfect for mini-production runs as by creating just one piece in wax you can order many items to be cast.
This class starts from the beginning and covers everything you need to set up in creating your own collections in wax from home. There are relatively few tools and materials needed to work with wax and the results are truly amazing.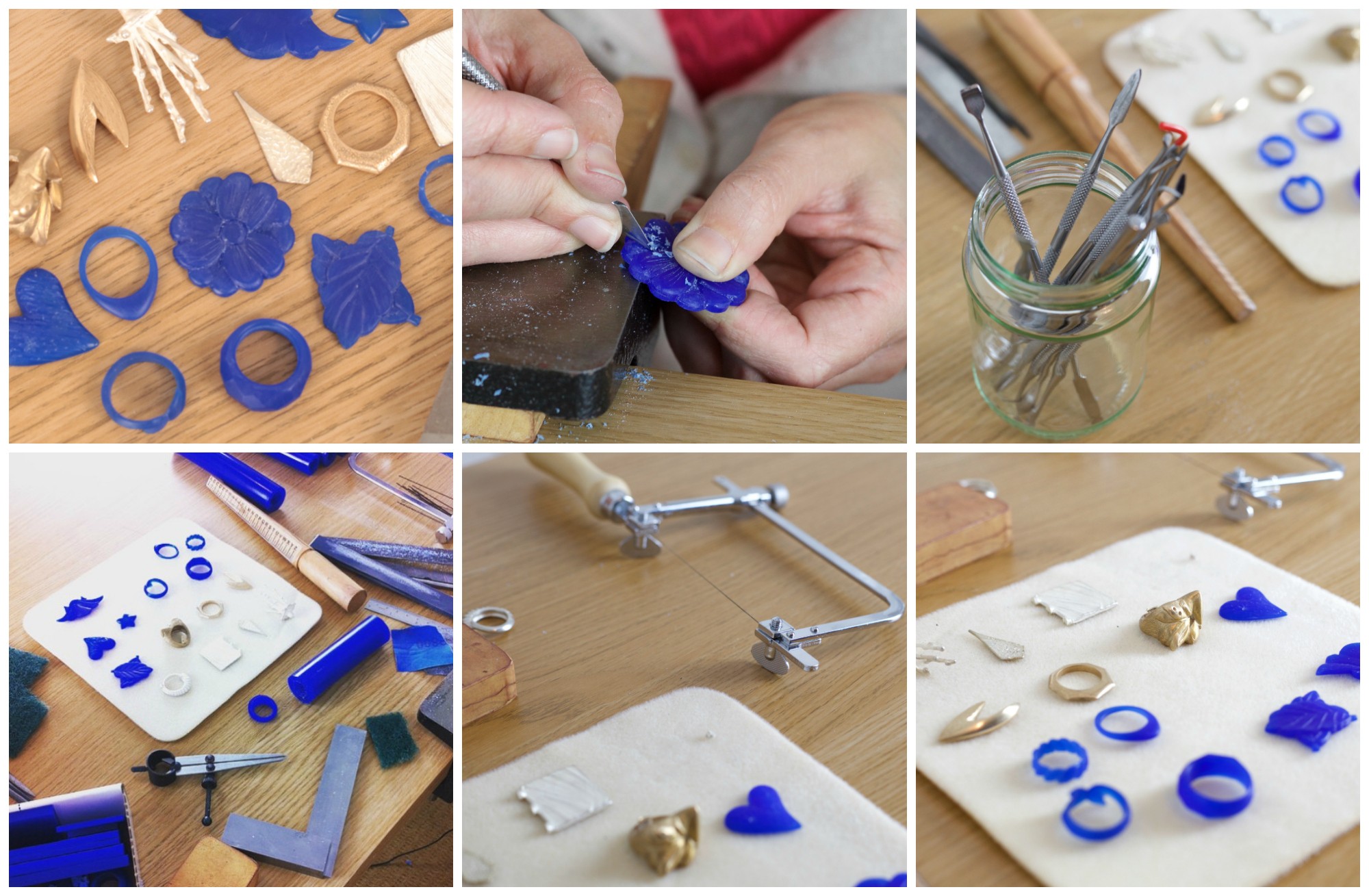 What Will Your Get?

Lifetime access to 7 comprehensive video lessons, guiding you through all the techniques, tips and tricks to perfecting your wax carving
Downloadable course notes to work alongside the videos
Access to our supportive community of jewellers and tutors to help you at every stage of the process
Access to the videos 24/7 - you can stop, pause, rewind and reply as much as you like
Excellent close-up shots to see what is happening in each step so you don't miss a thing
What Techniques are covered?
Creating a wax carved chunky ring from scratch
Sawing the wax
Sizing a ring
Creating a tapered band
Creating faceted edges in wax
Texturing the surface of your wax ring
Transferring your designs accurately on to wax
Texturing wax on a flat pendant surface
Carving out a designed shape in your wax
Filing and sanding your wax pieces
How the casting process works
Sizing and measuring your designs for casting
Cleaning up your pieces after casting
Cutting off the sprew
Filing and refining your final silver pieces
Plus much more!
If you are looking to start or develop your skills in wax carving we would love to have you join us on the course.