Learn how to stone-set in this comprehensive beginner-intermediate level course.

Stone setting is a wonderful technique for jewellers to learn that enables you to add colourful semi-precious or even precious gemstones to your metalwork.

Our experienced tutor Rebecca Steiner, will guide you through how to make three key settings from start to finish:
1. Set a Cabochon Stone: by creating the bezel to fit the stone, soldering it on to a piece, creating a design, setting the stone and finishing the piece.

2. A Tube Set Stone: set a faceted gemstone into a piece of silver tube. This project is perfect for rings and pendants as well as unique designs of your own.
3. A Flush or Gypsy Setting: set a faceted gemstone straight into the silver to create a neat, flat setting. A beautiful technique for showing off the stone, for pendants, earrings, bangles and rings alike.


All of these techniques take time and practice and in this in-depth video course we have six lessons to guide you through the process which you can re-watch as many times as you like to perfect the skills and master the techniques
If you love gemstones or want to add a new dimension to your work this is the perfect course to take your collections and skills to the next level.
What Will You Get?

Lifetime access to 6 comprehensive video lessons, guiding you through all the techniques, tips and tricks to perfecting your stone setting

Downloadable course notes to work alongside the videos

Access to our supportive community of jewellers and tutors to help you at every stage of the process

Access to the videos 24/7 - you can stop, pause, rewind and replay as much as you like

Excellent close-up shots to see what is happening in each step so you don't miss a thing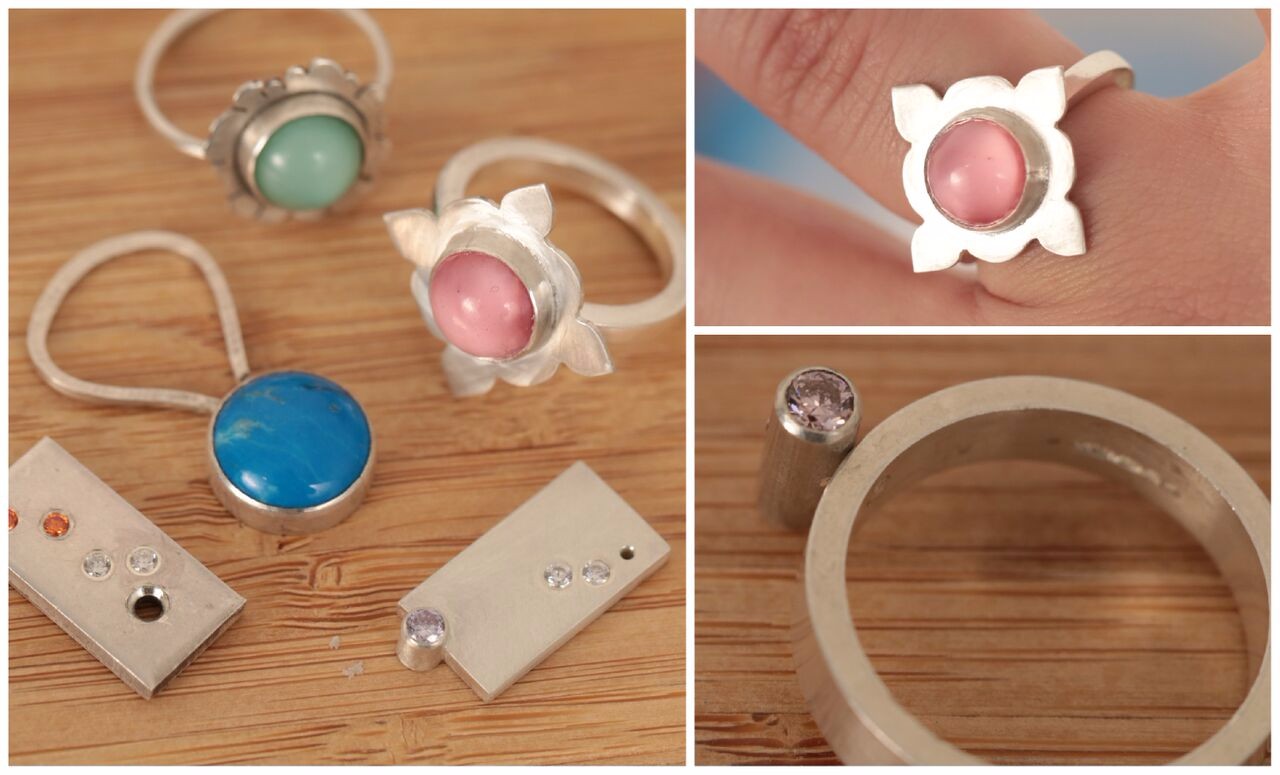 What Techniques are covered?

Choosing your stones, what to look out for when buying stones for stone setting

Creating a bezel and soldering a setting for a cabochon (flat backed stone)

Creating a design around your stone setting and working that into a piece

Setting the stones using basic stone setting hand tools

Preparing and measuring out a tube setting

Drilling space for your stones

Setting a tube setting

Preparing a piece for a gypsy setting

Setting a gypsy setting

Soldering for stone setting

Troubleshooting common mistakes in stone setting

Top tips for jewellers new to stone setting

And much more!