What tools and materials do I need for this course? And where can I get them from?
Great question! Here is a list of everything you need to complete this online course:
Essential
Bench Peg (or jewellers workbench)

Jewellers/ Piercing Saw

Saw Blades (Grade 3.0)

Ruler

Brass Tweezers (or plastic)

Hand Torch & Gas

Heatproof fire brick (for firing on)

Borax cone and dish (or other form of flux)

Small paintbrush

Selection of pliers – half-round, flat nosed, round-nosed

Ring sizer

Ring mandrel

Metal scriber

Large half-round file

Half-round needle file

Mallet leather hide (for shaping the ring, it doesn't dent the metal)

Hard silver solder

Silver Sheet: Recommended 1mm thick 3cmx3cm for silver pendant and 1.2mm thick, 0.8-1.2mm wide and 7-9cm long (depending on your ring size) piece for your silver ring.

Solder probe

Tin snips

Emery papers and or emery stick (recommended grades 400, 800 and 1200)

Safety pickle

Centre punch

Hand Drill
Optional
Beeswax (optional for lubrication to the saw blade)

Safety Googles (advised)

Additional files: large flat file, Needle files (half round, safety back – like a rooftop & round)

Reverse action pliers

Polishing cream and cloth

Silver 6mm jump ring and silver chain to finish
Some recommended suppliers include:
Cooksons - http://www.cooksongold.com/
Walshes - https://www.hswalsh.com/
You can also see our full suppliers page here: jewellersacademy.com/jewellery-supplies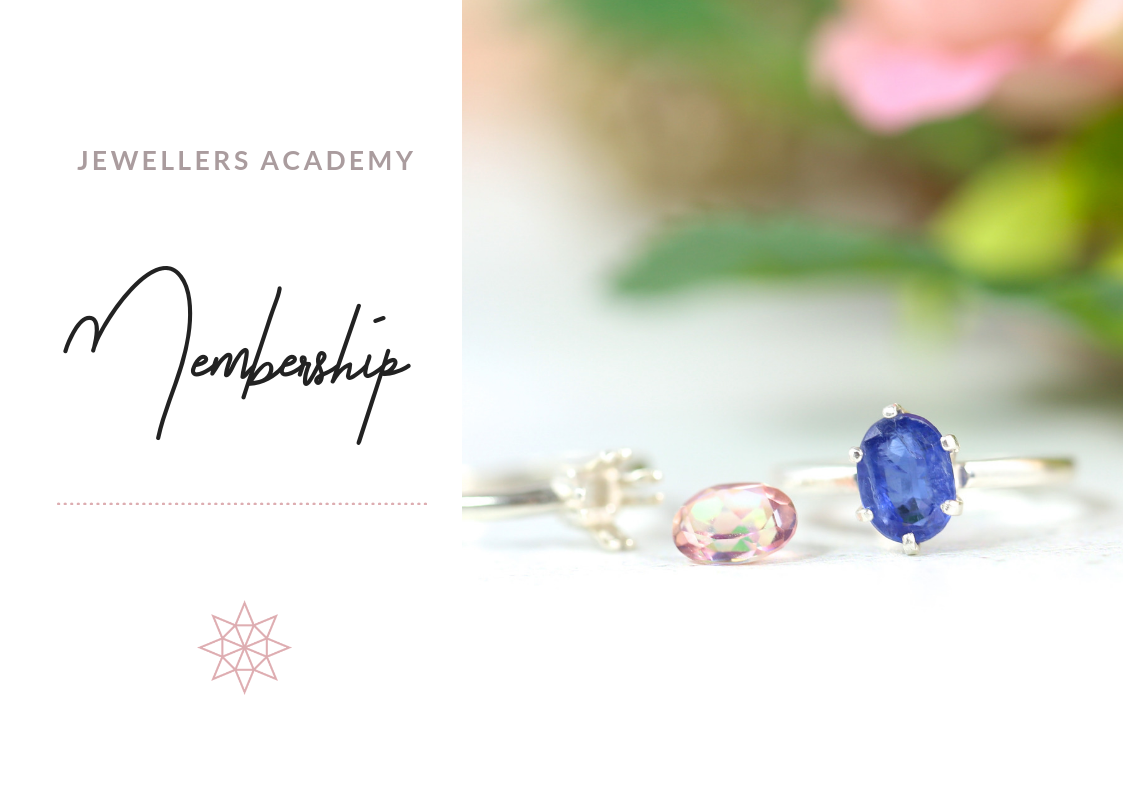 Before you enrol on this course did you know that if you join Jewellers Academy membership you get access to ALL of our online jewellery making AND specialist jewellery business courses? Member benefits include
All current online courses including the 8-week Jewellery Business Bootcamp PLUS all the courses planned for the year including intermediate silver jewellery, stone setting shaped cabochons, stone setting in wax and collet setting
Monthly online masterclass
Monthly live Q&A where you get your questions answered
Exclusive Facebook community of like-minded jewellers
Exclusive discounts including for the London Jewellery School, Cookson Gold and more
You can get all of this, INCLUDING this course, for £365 for annual membership or you can choose the monthly payment option of £39 per month
(For our US friends £39 is $50 US approx. £365 is $476 US approx. The exact cost in any currency other than GB pound depends on the exchange rate at the time of purchase. You will see the cost in your currency before you process the payment)
Just want this course? No problem! Click below to enroll on the course now and get instant access.